About Park Co., REALTORS®
OUR MISSION
PARK CO., REALTORS® brings life, energy and excitement to the community we love and call home!
---
OUR VISION
As the region's #1 real estate company, PARK CO., REALTORS® is a driving force behind attracting and connecting people.
For 60 years, PARK CO., REALTORS® has made our clients top priority. Our goal is to take care of our clients, not only during the purchase or sale of a home, but after the sale. We take great pride in the fact that over 80% of our business comes from previous clients, referrals from previous clients, and community activities.
Our entire team of real estate professionals is dedicated to providing excellent service and with the support of our Client Services Team they are able to focus on their clients. From administrative work to marketing to closing, we are here every step of the way to handle each detail and ensure a smooth and stress-free real estate experience.
---
NO ADDITIONAL FEES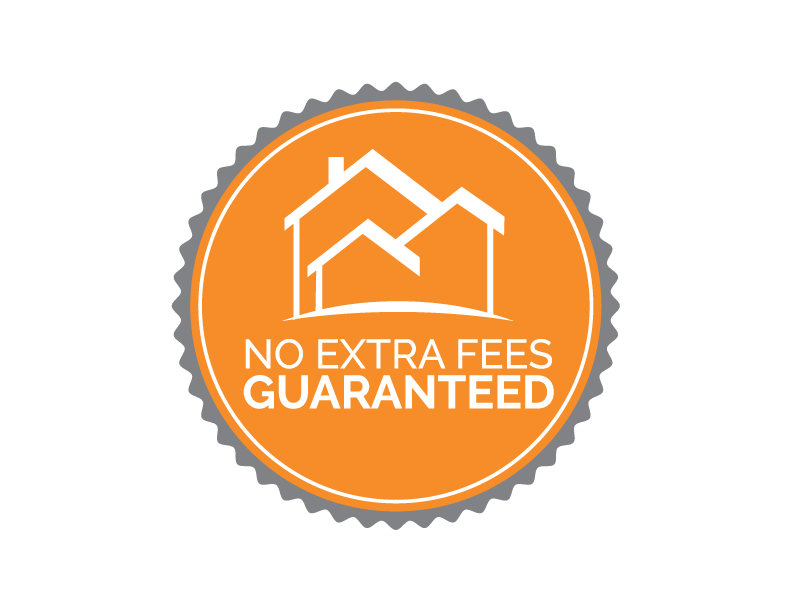 PARK CO., REALTORS® does not charge administration or transaction coordination fees to our sellers or buyers. All of our services for sellers are provided within our brokerage commission at no additional charge. For buyers, we do not charge any fees for signing up with us as a buyer and a buyer's agents commission in generally paid from the seller's proceeds.
---
OUR HISTORY
PARK CO., REALTORS® was organized on January 17, 1956 as Island Park Associates, Inc.
In 1982, PARK CO., REALTORS® joined Better Homes and Gardens Real Estate Service which was later acquired by GMAC Home Services. As they grew, the company developed their own systems for real estate services and no longer needed to rely on support from a franchise. In June 2005, PARK CO., REALTORS® once again became an independent residential real estate company.
In 2002, PARK CO., REALTORS® opened a location in West Acres Shopping Center in Fargo. The Home Information Kiosk was staffed during mall hours and offered customers a convenient location to look at homes and discuss their real estate needs. In 2017, the Home Information Koisk was remodeled and renamed Park West Kiosk.
In 2005, PARK CO., REALTORS® expanded once again to add mortgage services. While they encourage buyers to find the lender that best fits their needs, Park Mortgage located at 4170 41st Ave Ste 102, Fargo offers clients the convenience of one-stop shopping from a company they know and trust.
In 2015, PARK CO., REALTORS® expanded again with the addition of Park Co. Commercial for commercial real estate needs, located at 4170 41st Ave Ste 102, Fargo.
Since 1991, PARK CO., REALTORS® has been the number one residential real estate company in Fargo, Moorhead, and surrounding area. In a market of more than 60 companies, PARK CO., REALTORS continues to work with more home buyers and sellers than any other company in the area.
PARK CO., REALTORS® is interwoven in the history of Fargo. Our corporate office at 4170 41st Ave Ste 102, Fargo provides access to all major roadway arteries. We support a community that has supported us for over 60 years. It is because of this strong tie to the area that PARK CO., REALTORS® has sustained and will continue to grow as the right people for the right move.
---
THE POWER OF PARK
RECOGNIZED AS A LEADER, LOCALLY AND NATIONALLY, IN THE BUSINESS, AND REAL ESTATE COMMUNITY.
PARK CO., REALTORS® has maintained the #1 market share for over 27 years.
In 2019, 2018, 2017, 2016, 2015, 2014, 2013, and 2012, PARK CO., REALTORS® was named to the Largest Independents List by REAL Trends.
In 2019, 2018, 2017, and 2016, PARK CO., REALTORS® was named to the Top 100 Leading Real Estate Companies of the World Affiliates by REAL Trends.
In 2019, PARK CO., REALTORS® was named on the Up and Comers List by REAL Trends.
In 2019, 2018, 2017, & 2016 PARK CO., REALTORS® was voted The Best Real Estate Company by LocalsLoveUs.com
In 2017, PARK CO., REALTORS® was named the #1 real estate company in North Dakota by REAL Trends 500 Market Leaders.
In 2017, 2014, & 2012, PARK CO., REALTORS® was selected as a finalist for the Fargo Moorhead West Fargo Chamber of Commerce Business of the Year Award.
In 2019 & 2018, PARK CO., REALTORS® was named by RISMedia as a "Top 1,000 Power Broker Firm!"
In 2017, 2016, & 2015, PARK CO., REALTORS® was voted Best Real Estate Company by Design and Living Magazine readers.
In 2016, PARK CO., REALTORS® was named one of the Top 50 Most Generous Companies by the United Way of Cass Clay.
In 2016, PARK CO., REALTORS® was awarded the All Star Award by Constant Contact for high customer engagement.
In 2015, 2014, 2013, 2012, and 2011, PARK CO., REALTORS® was voted the Best Real Estate Company in the Best of the Red River Valley presented by The Forum.
In 2013 & 2012, ParkCompany.com was ranked the #1 real estate website in the country in the Real Estate Online Performance Rankings by REAL Trends.
In 2012, PARK CO., REALTORS® was ranked as one of the Top Firms Ranked by Closed Transactions Per Office by REAL Trends.
In 2012, PARK CO., REALTORS® was named to the Top Five-Year Movers list by REAL Trends.
Since 1998, the company has been named several times as a RIS Media Power Broker and to the REAL Trends 500 list, an annual research report identifying the country's top 500 largest and most successful residential firms.
The Cartus Broker Network has awarded PARK CO., REALTORS® the Five Star Award for 7 consecutive years for meeting or exceeding outgoing broker-to-broker referral closing objectives.
---
LOCAL, STATE, & NATIONAL LEADERSHIP
One in five PARK CO., REALTORS® agents is involved in at least one leadership position.
FMAAR (Fargo Moorhead Area Association of REALTORS®) | Local Involvement
NDAR (North Dakota Association of REALTORS®) | State Involvement
MAR (Minnesota Association of REALTORS®) | State Involvement
Dave Lanpher | Strategic Thinking Committee Member | Finance Committee Member
Willy Jacobson | MAR Professional Standards Committee
NAR (National Association of REALTORS®) | National Involvement
Ben Schroeder | Data Strategies Committee Member
Dave Lanpher | Real Property Valuation Committee Member
Dewey Uhlir | NAR Region 8 Vice President Elect | Stat & Local Issues Policy Committee
Testimonials
" My wife and I were very nervous buying a home in a market we knew nothing about. Chris was an extremely calming presence for us. She was very thorough, professional, and accommodating to our schedule which included being in town for only one weekend. After our accepted offer, she was very diligent in her follow up and walking us through the entire process. We could not be happier with our experience with Chris. In the future, we will be recommending anyone we can to her, it was that good of an experience! Thank you Chris, you helped us get the house of our dreams! Ben & McKenzie "
- Bejamin Rabenn
" Chris has a great personality, and I trusted her to get the job done. "
- Jason Semerad
" Chris took over the sale of our house after lack of activity for six months. She provided great feedback and constant communication throughout the process. She worked with us as if we were her only clients. She did not have a set it and forget it approach that was very much appreciated. She guided the process to ensure success! "
- Mark and Laurie Sather
" Chris rocks!! She knows the real estate business and guided me through the whole process. She gave me excellent advice on updating and staging my home for the potential buyer. I would highly recommend Chris to any home buyers or home sellers. "
- Rita Haman
" Chris Feickert was absolutely AMAZING! She was very helpful, knowledgeable and flexible! I would highly recommend working with her! "
- Sydney Franklin
" Chris Feickert and audrey were so helpful in so many ways. With it being first home buyers they really made sure to explain all the steps along the way. I know we couldn't be any happier with our experience! "
- Cody Fitcher
" Chris F. was excellent to work with. Communication was always on point, followed up requests/questions, and has a great knowledge of the area. Will definitely recommend her to any friends or family. "
- Daniel Audette
" We worked with Chris Feickert and she is absolutely amazing. She made us feel comfortable the whole time. We had a week to find a home and she worked so hard to make that happen! ( it happened in just 3 days ) she was knowledgeable about everything we asked her. Her response time to calls or emails was so quick! We find so much comfort in knowing that we found a Chris and she will be our realtor next time! Buying a house can be a stressful time if you aren't with the right person, Chris made the experience fun and exciting! "
- Jaclynn Audette
" Chris was amazing throughout the entire process. She was very knowledgeable and answered all of my questions timely. Her years of experience provided a wealth of knowledge that helped me in making the decision on what was right for me. I would highly recommend Chris as a real estate agent. "
- Naomi Dell
" Chris Feickert helped us sell a very difficult house to sell. She's the best. "
- Ryan and Stacy Quast
" Chris Feickert was an amazing realtor. She was extremely organized and efficient throughout the process. We loved working with her because she was always upbeat and kept us well informed during the marketing and sale of our house. "
- Debra Boehm
" Chris was professional, enthusiastic and got the ball rolling immediately. she was wonderful to work with through our sale process. "
- Ronald Boehm
" Chris is the best realtor in town. Would do anything for any of her clients and works around the clock to make sure everything is done right. "
- Brandon Watson
" Chris has such a bright personality and is extremely professional. She has been in the real estate business for years and has brought great experience with her. Her expertise helped us in making our decision to purchase the house we now own! We threw so many questions and scenarios at her since we'd be first time homeowners. Chris was able to effectively answer our questions and guide us through any worries we had. We felt comfortable with her, she was extremely honest, which is important. Chris was recommended to us from a friend, and we will be more than happy to recommend her to anyone who is looking to buy or sell a home! "
- Casey Trautman
" Chris was very helpful right from the beginning and let me establish the pace at which I was comfortable with regarding my home search. I never felt any pressure from her, but at the same time she was timely in responding to me when I did reach out with questions or wanted to look at homes. She was very patient in answering all my questions (I can ask a lot) and listening to my random thoughts as we toured homes. Overall, I had a positive experience working with Chris and felt confident throughout that she was providing me honest and valuable feedback and guidance that helped me find my new home as well as sell my previous one. "
- Anonymous
" We dealt with Chris Feickert. She was awesome. I don't think we could have done the buying process without her. Her knowledge and attention to detail was amazing. "
- Cole Ehrlin
" Chris was great at answering all our questions and keeping us informed. She took care of any issues that arised and made the process as stress-free as possible! We always felt that Chris had our best interest in mind and really cared. Would recommend her to anyone!! "
- Chelsea Solfest and Jeremy Kelly
" My husband and I were referred to Chris a few years ago when we started looking for our first home together. She was so informative and helpful during our first time home buying experience that we knew we needed to work with her again when we decided that we were going to start looking for a new home outside of Fargo! Chris was even more awesome this time around; she consistently went above and beyond with her assistance and remained patient throughout the process of our new build! Her work ethic and personality were so appreciated, and we were so very grateful to have her as our realtor and mentor throughout the selling and buying process. "
- Kelsey Buechler
" Chris did an awesome job helping us find our new home in our limited time frame. She made sure to keep us updated on the progress all the way to the end. "
- Wendy Hinman
" Easy to work with and made it very easy for us to sell our town home. "
- Casey Schumaker
" Chris Feickert did an OUTSTANDING job! This is the 5th house we have sold throughout the nation and working with Chris was by far the easiest, most informed agent. She is a true gem! "
- Karen Kalk
" Chris was always there to answer our questions. She always let us know if she was out of town and was overall great to work with. "
- Sara Dell
" Chris Feickert was committed to helping us through the house hunting/purchasing process. She was attentive and always made us feel like a priority. We appreciate all of her help and guidance! "
- Anna Engdahl
" Chris is a very knowledgable realtor. She was patient with our requests and added her fun sense of humor to the experience, something both Randy and I appreciated. "
- Randy and Robyn Wimmer
" Can't say enough about Chris Feickert. She was innovative in her approach using virtual staging. Held many open houses, some on Wed. evenings (creative). Followed through on everything. Is a great communicator. She knows the real estate business well. We would highly recommend her! "
- Deborah Tight
" Chris was wonderful to work with throughout my whole process. She was very flexible and able to take me to view houses timely as I found prospects. She was very knowledgeable and able to answer all of my questions. Chris sold me house in less than 48 hours! She worked late hours when the calls came in to facilitate the deal. A few days before closing on the home I was buying, we found an issue with the house that was not disclosed. Chris worked many hours calling in experts to look at the issue, making phone calls, and giving me advice on my options. In what was one of the most difficult times in my life, Chris was there for me at all hours. Also, I felt Park Co had my best interests in mind and was there for me if I needed to take further action to get out of the purchase deal. I have recommended her to friend and would recommend her to anyone looking to buy a home! "
- Naomi Dell
" Chris was excellent to work with. She understood the market in our area and helped us price our home accordingly. She had walk throughs and an open house within the first few days. She was easy to talk to, easy to reach, and quick to reply to any needs we had during the process, and was excellent with our kids. I would definitely recommend Chris to anyone looking for a realtor. "
- Sarah
" Chris was exceptional to work with. Not only was she professional, courteous, and focused on the client's best interest, she went above and beyond multiple times. As clients moving from out-of-state on a short time frame, we had to make a risky decision of buying a house sight unseen. Chris virtually toured multiple homes with us, made it work using Google Hangouts and FaceTime, and was always flexible and responsive to accommodate our needs. We closed on our home two days after moving to Fargo and unexpectedly, some of our furniture moved here before we did. Chris accommodated all furniture that came here early and even housed three of our cars in her own garage until our closing date. If that wasn't enough, her and husband came to the airport to pick us up, greeted us at the gate, and gave us a ride to their home so we can pick up our cars. Thanks to Chris, we were able to find and quickly settle into our dream home. "
- Rupak Gandhi
" Chris did such an amazing job helping us with the sale and purchase of our new home. She went above and beyond our expectations and can not thank her enough for all she did. Thank you for all that you have done for us. We will most definitely use her in the future and recommend her to any friends that may be looking to buy or sell in the future. "
- Joshua Salber
" We were very satisfied with all the work Chris did for us; she is a family friend but kept business dealings very professional. Chris was super to work with. Very caring and compassionate. We felt like she listened to us and cared about our needs. Kudos to Chris! "
- Diane & Darwin Stelzer
Previous
Next